NH Real Estate Salesperson Class Summer Schedule Posted !
Both our Hampstead and Portsmouth locations have summer NH Real Estate Salesperson classes starting in June and our Concord location starting in July.
Our current ongoing NH real estate salesperson classes being held in Londonderry, Bedford and Belmont locations can still be joined but you must commit to completing the missed classes in any of our other locations  in order to complete the required 40 hours.  All of our classes are interchangeable but you must let your main instructor know if you are planning on attending in another location.
If you'd rather wait until the fall we've got you covered as all of our fall classes have also been posted  https://veranischoolofrealestate.com/class-calendar/
If you are interested in our NH Reciprocity class please check out this link  https://veranischoolofrealestate.com/class-calendar/nh-reciprocity-class/
For more information please contact Monika at 603-845-1250 or via e-mail at  monika@veranischoolofrealestate.com
Read More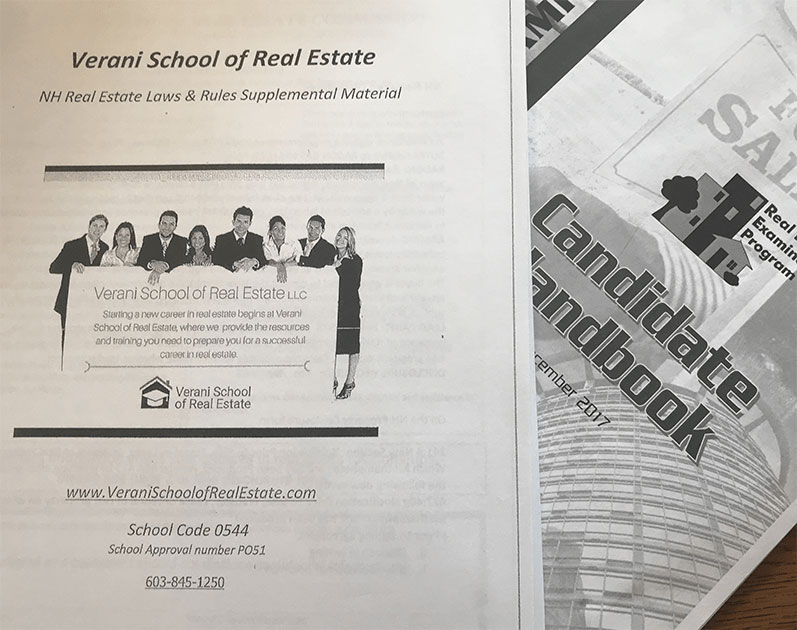 The New Hampshire Real Estate Salesperson Exam Prep class is classified as Class #9 on our school calendar .   Class #9 is four hours long and includes the Verani School of Real Estate NH Study Guide,  the Candidate Handbook and multiple NH quizzes.    The class is held in multiple locations throughout the year. We also offer the National Exam Prep Class which is Class # 10 and that is also a four hour National Review which includes a final exam.
The cost of the NH Class #9 is $80.00 ( free for any current or previous VSRE students)
National Review-  Class #10 is $80.00 (free for any current or previous VSRE students) You will be expected to bring your text book to class.
Both the NH Cram and National Review – Cost for the full day – # 9  and # 10 is $150.00  (free for any current or previous VSRE students)
RSVP in advance to monika@veranischoolofrealestate.com
Please make checks payable to Verani School of Real Estate and mail, or drop off,  to Verani School of Real Estate, One Verani Way Londonderry NH 03053  Attn: Monika McGillicuddy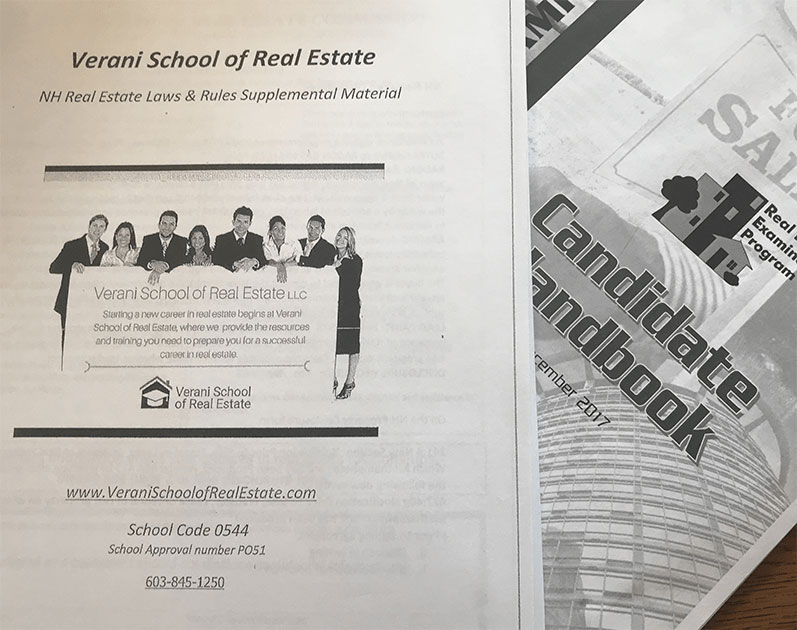 Read More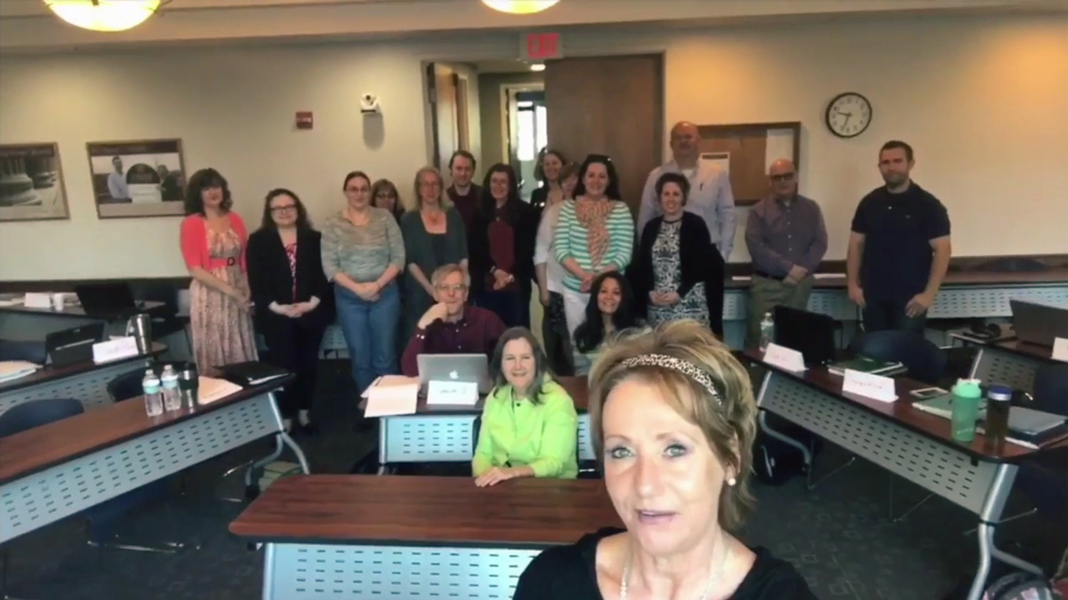 Start the new year off right! Sign up today and be on your way to an exciting new career in 2018!  NH Sales Person Real Estate Classes in multiple locations, day and evening classes and with an interchangeable schedule! The required 40 hour course enables and prepares you to take the New Hampshire real estate exam.   Easy registration process, so don't delay! Reserve your seat today!
Read More